When it comes to the world of fashion, there is no denying that art and creativity are at the heart of beautiful and awe-inspiring collections. Collaborations between creative minds in both fields often result in a creative synergy deeper than what either could ever achieve alone. This blog post explores how fashion designers have worked with emerging artists over the years to create timeless beauty and value pieces. From bright colors to unique collaborations, these collections inspire us to bring out our innermost imagination while showing off our individual style. So if you're looking for fresh ideas on crafting your dream look or want a little bit more culture in your wardrobe, keep reading!
The most iconic fashion and art collaborations of all time
From Andy Warhol's work with Louis Vuitton to Alexander McQueen's collaboration with Puma, these collaborations have changed the fashion industry forever. Here is a look back at some of the greatest fashion and art collaborations that pushed boundaries and made history in the world of fashion.
Yves Saint Laurent x Piet Mondrian – YSL's 1965 Mondrian collection featured geometric designs based on Dutch painter Piet Mondrian's artwork, and was revolutionary for its time. The bold patterns quickly became iconic, and were even displayed at major museums like New York's Metropolitan Museum of Art.
Alexander McQueen x Damien Hirst – British designer Alexander McQueen collaborated with artist Damien Hirst for his iconic Spring/Summer 2003 collection. The two created a series of optical illusion prints, featuring geometric solid lines and vivid colors.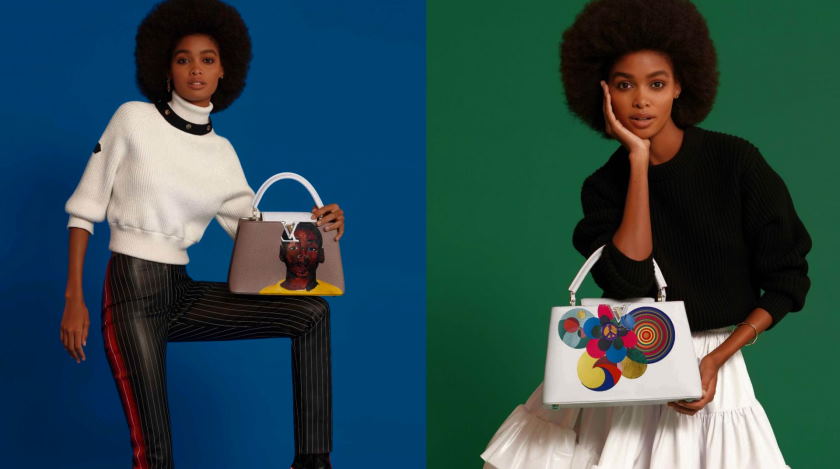 Louis Vuitton x Takashi Murakami – For the brand's 150th anniversary, Louis Vuitton invited Japanese artist Takashi Murakami to collaborate on a limited-edition line. This collaboration produced some of the most memorable pieces in fashion history, including colorful monogrammed bags and accessories with vibrant pop art designs.
Andy Warhol x Converse – Legendary artist Andy Warhol teamed up with shoe company Converse to create a unique collection of sneakers in the early 1980s. The shoes featured classic Warhol images like Campbell's Soup cans and banana prints and were wildly popular.
Moschino x The Simpsons – Italian fashion house Moschino collaborated with the iconic cartoon series The Simpsons for its Fall/Winter 2014 collection. This collaboration produced bright and whimsical pieces that fans of fashion and animation could appreciate.
These collaborations have changed the fashion world forever, pushing boundaries and creating some of the most memorable pieces in history. These partnerships between artists and fashion houses have created truly one-of-a-kind masterpieces from Andy Warhol to Takashi Murakami.
When fashion and art collide: standout collaborations
The art and fashion world have long been intertwined, with collaborations between the two industries becoming increasingly popular. From high-end designer pieces to streetwear collections, the relationship between art and fashion has created some of the most iconic looks in recent years. Whether it's a limited edition collection or an ongoing collaboration, these standout examples show just how powerful art and fashion can be when they come together.
One of the most successful art x fashion collaborations is Moschino's capsule collection with renowned artist Jeremy Scott. The collection featured bold prints and designs inspired by pop culture icons such as Spongebob Squarepants, Barbie, and The Simpsons. This collection was hugely popular amongst fashion fans due to its vivid palette and playful aesthetic.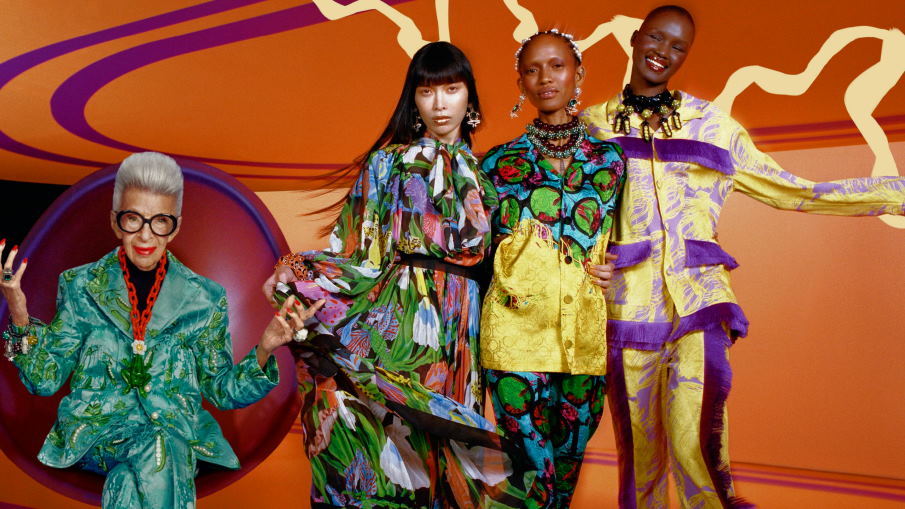 Another fashion x art partnership worth noting is the ongoing collaboration between Virgil Abloh and Louis Vuitton. This collaboration has seen Abloh create pieces for the brand that are rich in detail and have a strong focus on streetwear culture. Abloh has also worked with Kanye West, creating a range of ultra-luxury apparel that was widely praised by critics and fans alike.
The relationship between art and fashion can also be seen in Prada's 'Prada Luna Rossa' collection, which saw designer Miuccia Prada work with renowned artist Francesco Vezzoli to create a series of limited edition pieces. The collection featured bold prints inspired by classic Italian cinema, including Fellini's 8 ½ and Antonioni's La Notte.
In addition to collaborations between well-known fashion houses and artists, there have also been a number of projects that have seen emerging designers work with established artists. For example, the 'Future Archive' project saw emerging designer Richard Malone team up with artist Sam Taylor-Johnson to produce an experimental clothing collection. This collection explored themes such as gender identity, sustainability, and streetwear culture, resulting in a truly unique body of work.
These projects show how powerful art and fashion can be when they come together. By merging materials, motifs, colors and textures from both industries, these standout collaborations create something truly special that will captivate fashion fans for years to come.