From statement nails to subtle designs, adding artwork to your manicure can provide the perfect artistic touch and give you plenty of ideas for unique looks. Nail art is an amazing way to liven up any style – with just a few creative techniques, express yourself through beautiful patterns that will take your classic mani game up several notches! Whether you're looking for bold graphics or delicate designs, there are limitless possibilities when choosing a nail design. So explore these trendy nail art patterns and get inspired for your next manicure!
Creative nail art patterns you need to try
Nail art is a great way to make a statement and show off your style. Whether you're looking for something subtle or something more extravagant, there are plenty of patterns and designs to choose from. The possibilities are endless, from classic French manicures to intricately patterned nail art! Here are some of our favorite nail art ideas that will inspire your next mani: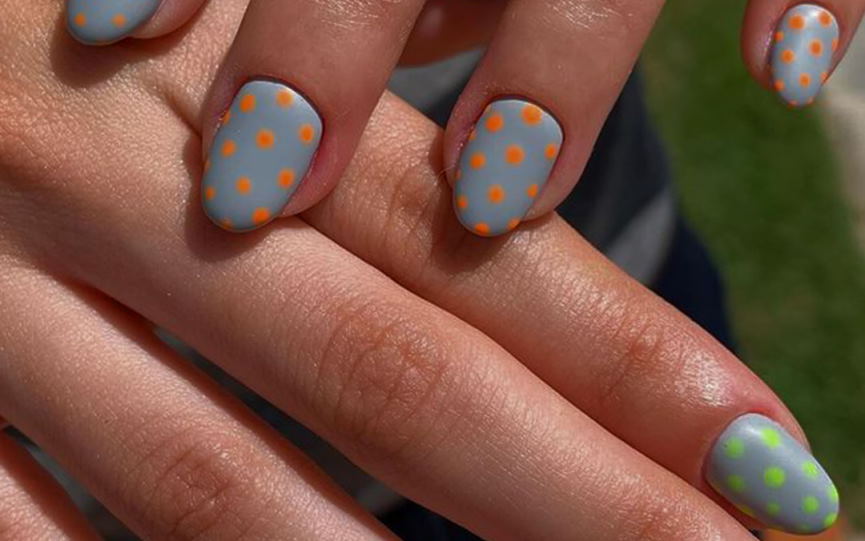 Stripes: This classic look can be easily achieved by painting different color stripes horizontally or vertically on your nails. You can use tape to create neat lines and unique stripe patterns with contrasting colors.
Ombre: Create an ombre effect by applying base color on all nails, then gradually fading it out using a lighter shade of the original color. You can also try a mix of bright and subtle colors to create an interesting ombre look.
Glitter: A glitter mani instantly adds glamour to any look! Try coating your nails with glitter nail polish, or add accentuated glitter tips. For a more intricate design, you can also use loose glitter particles and glue them on your nails in creative patterns.
Floral: Floral nail art is perfect for springtime! Using different shades of polishes, draw small flower designs on each nail and finish off with a topcoat for added shine.
Metallic: Metallics are always trending when it comes to nail art; they add instant style and sophistication to any look. Try using shimmery gold or silver nail polish to achieve a glamorous metallic finish.
No matter what design you choose, invest in quality tools and polishes for the best results. With the above ideas, you'll be able to create endless manicure inspiration that will turn heads!
Nail art patterns for every season
Nail art designs can be adapted to match every season. You can opt for bright, vibrant designs perfect for sunny days and pool parties during the summer months. Popular patterns include floral motifs, polka dots, or a fun tie-dye design. Try deeper tones such as maroon, navy blue or forest green for the winter months with intricate snowflake designs or tiny stars sprinkled across your nails. Animal prints like zebra stripes are also ideal for winter looks too! As spring approaches, choose colorful pastel hues to create ombre effects on your nails or textured 'confetti' nail art in shades of pink and yellow. Finally, in autumn, you could go for warm oranges and reds with golden accents to capture the spirit of the season. No matter what time of year, you're sure to find a nail art design that suits your style. With so many options available, there's no limit to the looks you can create!